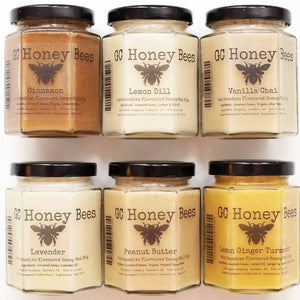 GC Honey Bees Flavoured Honey - 250g
Our flavoured honey has natural, organic flavourings. It's creamy, has all the health benefits of raw honey, made in house and hand poured with our own creamed honey. 
Use it in your coffee, tea, smoothies, baking and on your toast, pancakes, greek yogurt, oatmeal, ice cream and more!