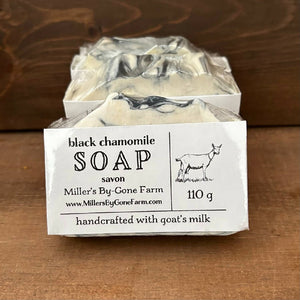 Goat Milk Soap - Black Chamomile
Handcrafted soap made with soothing goat milk from the goats on our farm.
Ingredients include coconut oil, canola oil, certified sustainable palm oil, olive oil, sodium hydroxide, cocoa butter, castor oil, color and fragrance.
110 gr bar
Soft notes of coconut water and chamomile blend with tea leaves, wild lily and tonka bean.