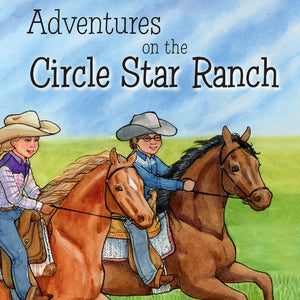 Adventures on the Circle Star Ranch
It's a prairie mystery... Cattle have been disappearing from neighbouring ranches, and it's up to Ben and Sarah to figure out what's going on!
The brother and sister--and their fearless dog, Scruffy--have the adventure of their lives racing through blizzards, rescuing a calf, encountering wild animals, riding along on a cattle drive, and solving the mystery of the missing cattle.
A wild west story of life on a ranch!